Interstate Cold Storage provides cost-effective, secure, and reliable cold storage solutions.
Our cold storage capabilities range from temporary storage to quick freezing and tempering to USDA compliant food and pharmaceutical storage facilities with five state-of-the-art facilities throughout the Midwest.
Today, we will spotlight one of our five cold storage warehouses, Columbus II. But feel free to contact us should you have questions beyond the scope of this blog.
Know that all of our facilities are fully racked, and we're glad to provide EDI and internet access for our customers at each.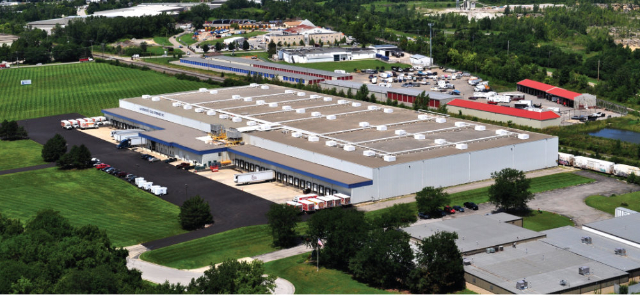 The Columbus II Cold Storage Facility — USDA Establishment #17549
Columbus II is located at 2400 Setterlin Drive, Columbus, Ohio 43228.
Our cold storage customers at this location take advantage of:
The fully racked warehouse
Quick freezing
Storage temperatures from -3°F to 35°F
Rail Access
A recirculated ammonia refrigeration system
All rooms convertible
EDI and Customer Internet Access
The Interstate Cold Storage team is standing by to answer any of your questions regarding temperatures, quick freezing capabilities, security, or room for expansion. If you're looking to store foods or pharmaceuticals, contact us today. 
About Interstate Cold Storage
Interstate Cold Storage is a leader in cold storage, shipping, and distribution, with a network of facilities strategically located across the Midwest. For over 40 years, the family-owned company has been committed to providing cost-effective refrigerated services as well as outstanding customer service and logistical support to carriers. Among IARW members, Interstate Cold Storage ranks among the largest 25 public cold storage warehousing companies in North America, with five locations and nearly 22 million cubic feet of refrigerated space. Qualified staff and modern facilities enable us to handle all your needs, from standard warehousing to the most extensive and customized long-term storage programs. Our multiroom locations comprise a network offering temperature ranges from -3°F to +35°F, providing the flexibility of multiple rooms and set points to accommodate your specific needs.