Interstate Cold Storage is a family-owned company offering distribution, refrigerated storage facilities, and shipping services across the Midwest. We have specialists who comprehend the Cold chain's entire process and the challenges expected when transporting perishable goods. Subsequently, we can offer reliable refrigerated storage and distribution services.
We Protect the Quality of the Products We Transport
Interstate Cold Solutions not only focuses on delivering quality products but also protecting the products we transport. We manage our client's perishable goods with our ambient storage, chilled and frozen storage requirements.  All of our storage facilities have a real-time monitoring system to ensure the correct temperature is on. More importantly, we have a backup generator to avoid fracturing of temperature in case of a blackout.
We Deliver Products on Time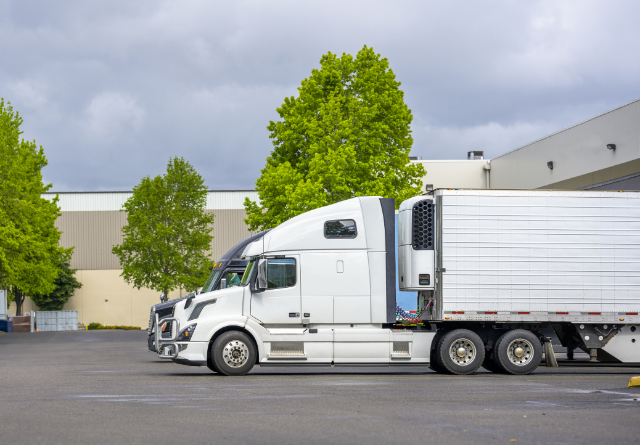 We have specialized in delivering ambient, chilled, and frozen goods. Furthermore, we have an experienced logistics team that is time-sensitive.  Consequently, anytime you hire our logistics services, you can be at ease. Our services include:
        Temporary cold storage
        USDA related services such as grading services, off-site freezing, and scheduling inspectors for approval and stamping
        Quick freezing
        Cold storage
        Rail access
        Logistic transportation
We are ranked among the top twenty-five companies with the most extensive public cold storage warehousing companies. Our refrigerated storage warehouses are located at:
        Columbus II
        Columbus I
        Fort Wayne East
        Fort Wayne West
        Napoleon
What Makes Interstate Cold Storage Different
Interstate Cold Storage services stand out because as we move your products through our cold chain, we monitor the quality. As a result, we ensure that your clients will get goods in good shape.  We can assist you in maintaining a good reputation for your business by delivering perishable goods on time. Contact us today in case you require temperature-controlled trucks or temporary storage services. Our refrigeration facilities are equipped with the latest freezing technology.  More importantly, our services are cost-effective and secure.
About Interstate Cold Storage 
ICS is a leader in refrigerated storage, shipping, and distribution, with a network of facilities strategically located across the Midwest. For over 40 years, the family-owned company has been committed to providing cost-effective refrigerated services as well as outstanding customer service and logistics. Among IARW members, ICS ranks among the largest 25 public cold storage warehousing companies in North America, with five locations and nearly 22 million cubic feet of refrigerated space. Qualified staff and modern facilities enable Interstate Cold Storage to handle all your needs, from standard warehousing to the most extensive and customized transportation programs. Each location has temperature ranges from -15°F to +60°F, providing the flexibility required to accommodate your specific needs.