Here at Interstate Cold Storage, we recognize that our company would be nothing without our team of employees working behind the scenes. As a family-owned company, we think it is important to highlight the talented personnel that has made our company what it is today. This quarter's employee spotlight is Amber Kinnison, the Office Manager at our Columbus 2 location.   
Employee Spotlight: Amber Kinnison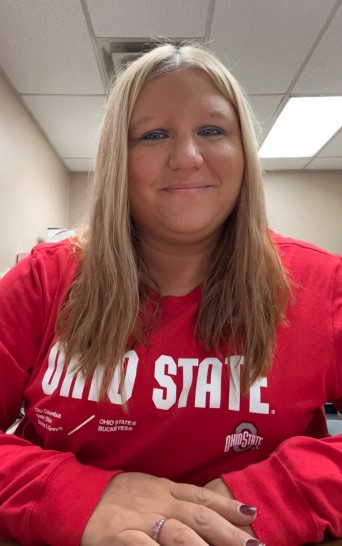 How long have you been with Interstate Cold Storage (ICS)?
I have been with the company for 16 years now.
Can you tell us what your job entails?
I am responsible for the daily operation of the office at the ICS Columbus 2 location.
Where do you see yourself in five years?
In five years, I see myself at ICS with more knowledge and personal growth.
What's the best advice you can give to someone who just started in the cold storage industry?
Don't be afraid to ask questions or ask for help. Also, stay warm!
What's the most exciting thing you are working on right now?
Cross-training my fellow employees.
What are the toughest challenges you've had at work?
I would say one of the toughest challenges has been finding qualified employees that will stay on with the company. This has been particularly challenging in the last year or so.
What year did you start with ICS and what was your first job?
I first started working for ICS in 2006 at the Columbus 1 location in the office.
What has your experience been with our company culture?
It's been great. Working for a family-owned company is a good feeling.
What are some things you've noticed about our leadership team?
They care about all their employees and giving chances to others.
What have been your biggest accomplishments on our team?
Growth within the company and becoming a leader. Also training other employees on various systems.
What's the most unique part about working here?
Your work-family bond. You are really like a family away from home.
About Interstate Cold Storage
Established in 1973, Interstate Cold Storage is a leader in cold storage facilities, shipping and distribution, with a network of facilities strategically located across the Midwest. Headquartered in Fort Wayne, Indiana, ICS is a family-owned company with five locations and nearly 22 million cubic feet of refrigerated space. ICS is a top 20 North American refrigerated warehousing company, according to the International Association of Refrigerated Warehouses. The facility network currently supports temperature ranges from -15°F to 35°F with multi-room, multi-temp offerings. Interstate Cold Storage is a subsidiary of the Tippmann Affiliated Group and has two facilities in Columbus, OH; one in Napoleon, OH; and two in Fort Wayne, IN. For more information, call 260-428-2505 or visit https://interstatecoldstorage.com/.