Close to one billion people struggle to feed their families, while farmers produce enough food to feed 10 billion people. Clearly, food distribution is the problem, and the global cold chain has the answer.
The Global Cold Chain involves regulated actions to store and distribute perishable products under temperature-controlled conditions. It ensures the safety of food products at the point of consumption. The cold chain directly impacts billions of lives and the world economy through the following:
1. Food Preservation
Approximately a third of the food produced worldwide, costing $750 billion, goes to waste annually. Most of the waste is due to the lack of proper refrigeration or storage capabilities. Introducing the cold chain at different levels of the food supply chain can alleviate many of these losses. This also ensures that food reaches the consumer in a safe state for consumption.
2. Encourages Economic Growth
The economic development of many emerging countries is heavily dependent on agriculture. The global cold chain can help farmers reach international markets to generate higher revenues that stimulate economic development. Additionally, this ensures food safety, which is also a critical factor in sustained economic development.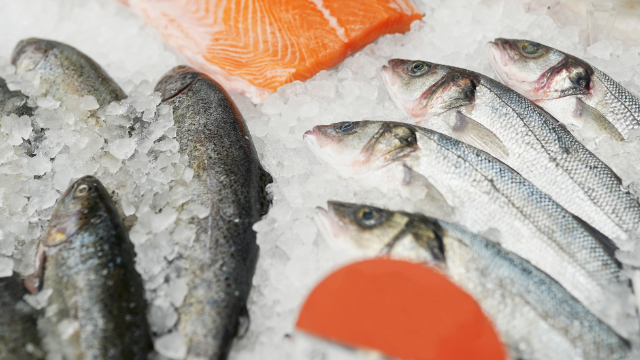 3.  Health Improvement with the Global Cold Chain
The global cold chain enables food products to reach those who need them the most. Fresh foods that require refrigeration, including fruits and vegetables, contain essential vitamins and nutrients. Increased access to these products, even during the off-season, relies heavily on the global cold chain.
About Interstate Cold Storage
Interstate Cold Storage is a leader in cold storage, shipping, and distribution, with a network of facilities strategically located across the Midwest. For over 40 years, the family-owned company has been committed to providing cost-effective refrigerated services as well as outstanding customer service and logistical support to carriers. Among IARW members, Interstate Cold Storage ranks among the largest 25 public cold storage warehousing companies in North America, with five locations and nearly 22 million cubic feet of refrigerated space. Qualified staff and modern facilities enable us to handle all your needs, from standard warehousing to the most extensive and customized long-term storage programs. Our multiroom locations comprise a network offering temperature ranges from -15°F to +35°F, providing the flexibility required to accommodate your specific needs.